The Premier Air Conditioning Service in Jupiter FL
Elevate your comfort with Brown Mechanical Services, the leading AC Company providing top-tier Air Conditioning Service in Jupiter, FL, and the surround area. Whether you find yourself in need of an emergency 24/7 AC service or are planning routine AC maintenance for the blistering summer season, we've got you covered! Brown Mechanical Services is not just an AC Company – we're your trusted partner in ensuring your HVAC system is primed for peak performance, keeping you cool when it matters the most!
Our Services
Contact Us
Schedule Maintenance, Check-up or Service right here!
Our team is excited to serve you and get your home, office, business or building comfortable and effecient!
Who We Are
An Experienced AC Company with Expert Air Conditiong Service Technicians
Need a tune-up on your A/C System, look no further than Brown Mechanical Services.  With years of experience working on all types of HVAC and Refrigeration Equipment we can diagnose and repair your equipment at a fair price and in a timely manner. Offering 24/7 emergency service we can assist you during those hot summers when the A/C goes out unexpectedly. We offer scheduled maintenance plans to help ensure that your system is ready to go and to diagnose issues and fix them before they cause a bigger problem.  All of our technicians are professionally trained and knowledgeable. Next time you need assistance with Air Conditioning, Heating or Cooling call Brown Mechanical Services!
Brown Mechanical Services is the best ac company around. They have always been a pleasure to help us out promptly. Every job they have done for us was fair priced, done correctly and completed with utmost quality of work. We highly recommend this company. Family owed and operated. They standby their work. It's so nice to know if our ac goes out we have a company willing to get us up and running again immediately.
Family Owned

Jupiter Residents for 35+ years

Veteran Owned & Operated

40+ years of experience in HVAC and Indoor Air Quality

Established in 2015
Thing To Consider When Looking At Air Conditioning Service Companies
We offer air conditioning maintenance services throughout Jupiter, Palm Beach Gardens, Tequesta North Palm Beach and Surrounding Areas. Whether you need a regular checkup on your existing system or need help installing a new unit, we will take care of all your needs. Our technicians are highly trained and experienced, so you can rest assured knowing that your HVAC system is in good hands.
We know there's never a good time to be without air conditioning, which is why our phone lines are manned by our local team 24 hours a day, every day of the year. All our trucks are fully stocked with the parts needed to repair your AC, so the fix can often be completed the same day. With Brown Mechanical, you'll never be without AC for long.
We only use the most reliable, energy-efficient products for our repairs and replacements, guaranteeing your comfort and satisfaction. And, with more than three decades of experience with air conditioning repair and indoor air quality in South Florida, we know what it takes to keep our customers happy in this climate.
Air conditioning units can be expensive, but maintaining and repairing them doesn't have to be. At Brown Mechanical Services, we are committed to delivering cost-effective, budget-friendly AC solutions. Plus, we always supply a written quote before starting any work so there aren't any surprises. If replacement of your system becomes necessary we do offer low interest financing to help out!
If you'd like to find out more about our products and services, give our friendly team a call today.
Experienced Technicians
With over 30+ years of experience in AC and 10 years as an indoor air quality specialist. Our team is uniquely suited to diagnose, fix and maintain your systems.
Award Winning Service
Named 2022 Favorite AC/Heating Company by Nextdoor© in all of Palm Beach County
Yearly Maintenance
Nobody wants to deal with a broken AC in August.  Our yearly maintenance service aims to keep you from those untimely breakdowns by keeping your system running strong!
Our Services
Maybe you were looking for one of our services!
AC Repair
With 24/7 Emergency Support we are always ready to come get your systems up and running! Don't suffer in the heat, let us get it fixed for you.
Ultraviolet AC Filtration
Improve your indoor air quality with some of our unique products and tips. Fresh clean air free of germs, mold, mildew and other contaminants is how we keep you cool!
Financing Services
The unexpected expense of a new AC system can be a lot to deal with. Our financing services allow you to pay off your new system on a schedule that works for you!
New AC Install and Replacement
Using the most energy-effecient and highest quality products, your new system will save you money over time in energy and repair costs.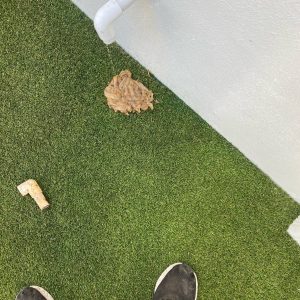 Routine AC Maintenance
Don't get caught with a broken AC system in August.  Our routine maintenance will ensure your system stays up and running and keeps you comfortable!
Ductless AC Systems
Also knowns as a "mini-split" these systems are extremely effecient and work really well for certain spaces.  Brown Mechanical Services can help you choose and install the perfect ductless AC System for your space!
Financing Available
With
Renew Financial created PACE (Property Assessed Clean Energy) financing as a simple, powerful way for Florida homeowners to finance the entire cost of energy and safety-related home improvements, such as heating and cooling upgrades, energy-efficient roofs and windows, home solar, and wind hardening.
Funds are gradually repaid as a line item on property taxes.
No FICO
No FICO requirements – your credit rating does not impact your ability to qualify.
Lower Fixed Rates
Fixed interest rates – payment remains the same for the life of your financing
Longer Terms
Flexible repayment terms – up to 30 years for some projects
Dedicated Team
Local Family Owned Business
"As a long time family owned/operated business ourselves, we like to work with other family owned/operated businesses; which is the heart of our small town community. When we have customers, with roof mount A/C systems, we need a good and reliable A/C company to work with us. Scottie and his crew are all extremely knowledgeable and professional. They take into consideration the time we need to complete the roof work and make sure they are there to get our customers cooled off again, as quickly as possible…which is a blessing during these excruciating summer months.
Recently, our business office had our 27 year old A/C system stop working. Of course it was on an extremely hot day. Scottie came right out to look at it, ordered the new system and his crew got us back up and running in no time."
Ron Worley

| Worley Roofing
"Once again, Brown Mechanical Services has proven to be a great company.
They promptly responded to my AC 88 degrees and climbing. Even after working hours Scottie was at our home within an hour. His knowledge and experince had our AC repaired and back to cooling our home. We made the right AC purchase and maintenance when chose Brown's Mechanical for our AC professionals! Thank you for going above and beyond all the rest!!"
Lisa Westmoreland 

| Jupiter, FL
"There's no job too big or too small for this family owned business. They answer calls/text messages in a timely manner, come out right away to assess the issue and have the problem fixed in no time flat. Even if parts need to be ordered, Scottie is on it and makes sure his customers are not without A/C for very long. Their crew is absolutely amazing! They are all very friendly, professional, and knowledgeable."
Candice Williams

| Palm Beach Gardens
"I have used Brown Mechanical to tune up and repair my HVAC system over the last few years. They are a professional, family run, small business and they treat their customers fairly. They have the technical know how to fix and extend the life of your existing HVAC. When another contractor recommended I replace our entire HVAC system, I got a second opinion, it was from Scottie and Tiffany Brown. That opinion turned into a Float Switch/Sensor replacement vs entire unit replacement – saved me thousands. HVAC still works and is maintained by Brown Mechanical."
Justin Hoysradt

| Jupiter Farms
News & Updates
Latest From Blog
Mold is a type of fungus that grows on surfaces in damp environments. It can cause allergic reactions in people with...